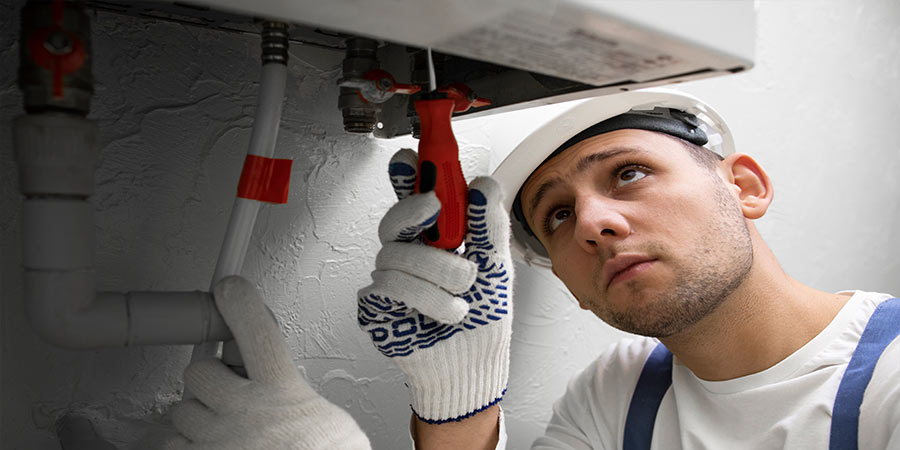 Do you come across water damage jobs regularly as a plumber? Want to refer your client to a reliable resource they could use immediately? Feel Free to recommend us, We have many relationships across the region with countless plumbers. You let us know how we can make your job easier and what your wants and needs are to have a better operation and we will gladly give you a hand.
We Work With many Plumbing companies across Virginia, Maryland, And Washington Dc. Property Managers, Realtors, and Home Owner Associations work with us Across Virginia, Maryland, and Washington DC.
SIDING: We have crews ready to repair or replace siding, Gutters, fascia removal, and replacement small or big jobs welcome across Virginia, Maryland, and Washington DC.
Are you looking for siding that provides the best possible protection, appeal, and durability?
You don't want to skimp when it comes to enhancing the look and functionality of your property, especially when it benefits from a longer lifespan, increased efficiency, and almost no maintenance when it comes to using siding for your property.
WE USE TOP-QUALITY MATERIALS AND TOP-NOTCH SERVICE 
Gutters:
We offer specialized services, ensuring that every gutter system we install is perfectly matched to the homes of our clients. We provide the following gutter options:
various sizes to accommodate both residential and business properties Numerous strong materials, such as copper, aluminum, and steel a variety of colors range of styles. All of the gutter systems we install are built to last. With the help of our gutter protection, branches, twigs, Leaves and other debris won't accumulate in your gutters and maybe cause costly overflows. Your storm restoration project will be handled entirely by Margaaa Services. Experienced and qualified professionals who follow our stringent quality requirements complete all installations. We provide industry-leading guarantees and keep qualities high at all times.
Emergency Board-up Services in Northern Virginia, Maryland, and Washington DC:
Emergency board-up services are needed when a fire department breaks the windows in case of fire damage to your property for a couple of reasons, to not let the pressure build up and also to use it as an opening way of turning off the fire with water. There are many other reasons for boarding up, such as burglary and storm damage as well. The primary concern of property owners should or should be to ensure the security and safety of the damaged property after they have received assurances regarding the safety of family members, coworkers, or residents of other buildings. This frequently necessitates the need for rapid emergency board-up services. Margaaa Services is available in Northern Virginia, Washington, DC, and Maryland for emergency glass repair and emergency glass replacement. We also provide 24-hour phone support for scheduling your glass repair and replacement. Although our weekend service is a convenient option to have your glass changed without disrupting your working week, after-hours glass replacement is typically only appropriate for genuine emergencies.
Residential Window board up and glass replacement:
Residential Window board up and glass replacement can help you with comfort, and security, after dealing with a disaster such as fire damage or storm damage you want to make sure the rest of your personal property is safe. Margaaa Services will make sure your property is secured at the same time starting mitigation services to remove all water and moisture from the property and get it ready for restoration services. Give us a call and let us take care of your broken window ASAP.
1855-NOW-MARGAAA OR 1855-669-6274
Commercial Window board services and glass replacement:
Protecting your store or business, which is the only source of direct revenue you have to support yourself, is always your top priority. Cracks and breakages are frequent issues that might occur for your business if it is located in a commercial area or a complex of buildings.
An area with this much activity is inevitably going to have fractures, breakages, and other undesirable events happen to your property.
Natural events like fire, storms, or winds can also force the doors and windows to slam or glass to break, breaking or cracking them. These natural events can occur without the interference of human activity. They could damage your office or perhaps the glass on your storefront. Give us a call and let us take care of your broken window or glass ASAP.
1855-NOW-MARGAAA OR 1855-669-6274
Referral Program, Preferred vendors list:
Over the years we have learned that different businesses and people have different needs that need to be taken care of, and that is how we came up with the idea of asking each company what it is that we can do better for them to help them in their business and have that confidence to use us and refer us to their clients, family, and friends. So If you are a plumbing company, Insurance company, property management company, or a Home Owner Association looking for a vendor like us to have your properties protected and have us on speed dial, god forbid if anything such as water damage, pipe burst, a tree falls on a property or even fire and smoke damage and you need a trustworthy company to be a phone call away at your disposal, we are the company for you. We also have raffles and all sorts of gifts and prizes throughout the year that we give away to our Vendors and business partners! Give us a call and let's set up a time when our representative would come to you and present you with all the details.
Call : 1855-NOW-MARGAAA OR 1855-669-6274